A Classic Kitchen Design with Calacatta Extra by HanStone Quartz
Simple, yet complex. Bold, yet reserved. This kitchen from Estrella Design Build balances design perfectly to give us this stunning example of classic design with a modern twist. Featuring Calacatta Extra, the bold and striking veining is the perfect complement to an otherwise reserved, sophisticated design. The warm grey veining found in Calacatta Extra pairs perfectly with the soft cream cabinetry. And to finish off the kitchen is the beautiful gold hardware that ties everything together. Classic, warm, clean, bold, and elegant – this kitchen is a peak into what's to come for kitchen design trends. Stay up to date with what's trending in kitchen design by subscribing to our newsletter or check out this blog on current trends.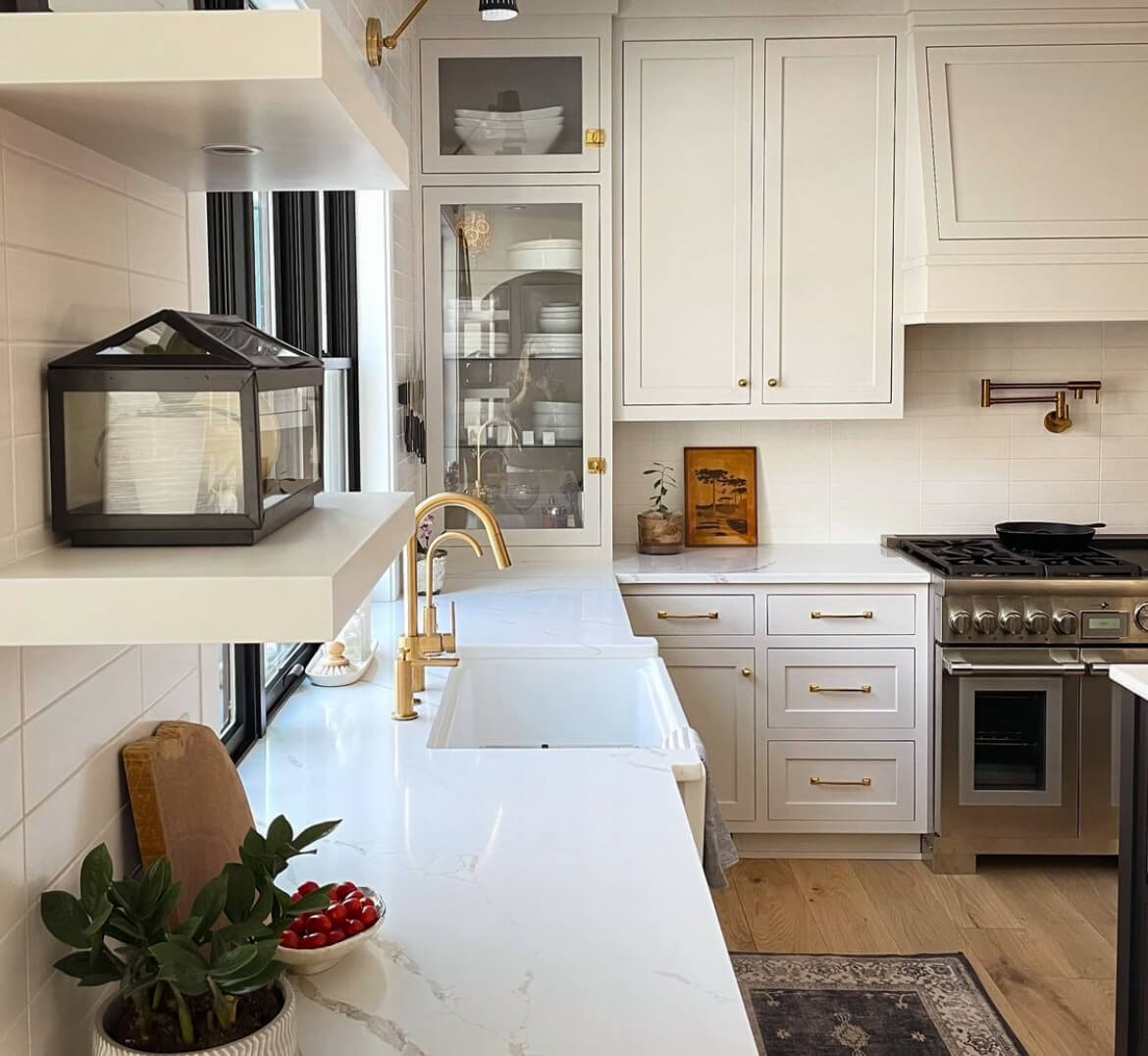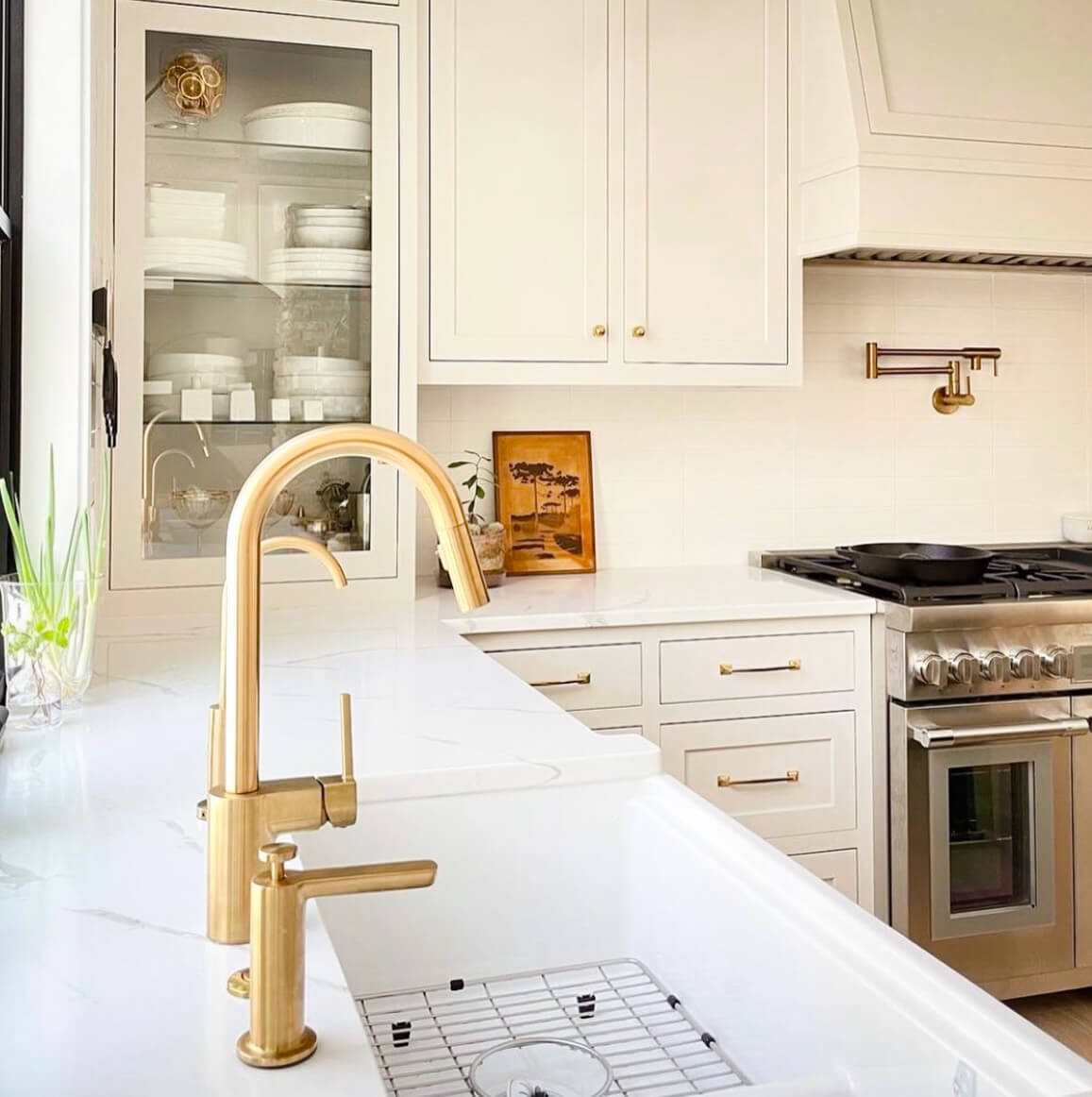 Interested in this look? Order a sample of Calacatta Extra today and reimagine your space with this new offering from HanStone Quartz.
Hyundai L&C Colors
Colors to complement Every Lifestyle
Life is too short to be boxed in. Whatever your personality, there's a perfect color for you. Endless options to complement any space, and to let you be you. Explore our HanStone Quartz and Hanex Solid Surface colors today.