TRENDING NOW: The Newest Looks in Kitchen Design
The kitchen is one of the most used spaces in a home; where meals are shared and memories are made with those we cherish. The kitchen has evolved from a place solely for cooking to an extension of the main living area, if not the main living area in the home. In response to this evolution, we are seeing larger spaces, more seating, stacked appliances, extra storage, spacious pantries, and more. Here's how we see the kitchen changing and what's trending in kitchen design!
THE DESIGNER PANTRY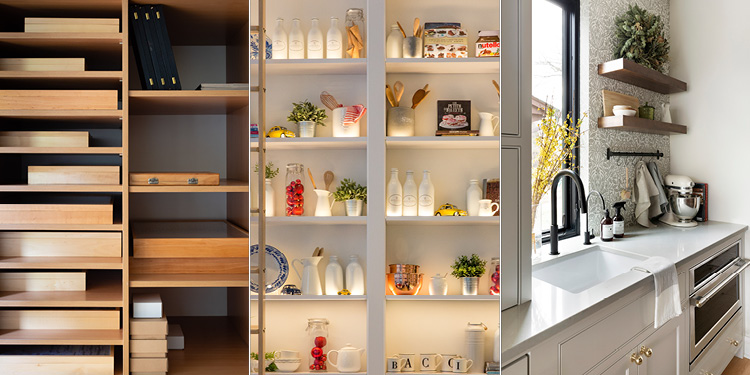 Gone are the days of placing all your groceries in a dark, dingy closet. One of the newest trends we're seeing is the designer pantry. This can be as simple as upgrading storage containers and wire shelving, to creating a walk-in space complete with cabinetry, plumbing, light fixtures, and of plenty of functional and beautiful food storage. The pantry is an extension of your kitchen, and it should mirror the beautiful design of the main space. Bringing the countertops into the pantry can help create a cohesive design full of functionality! Finish it off with beautiful hardware and light fixtures for a stunning pantry that even an executive chef would be jealous of!
RETHINK THE BACKSPLASH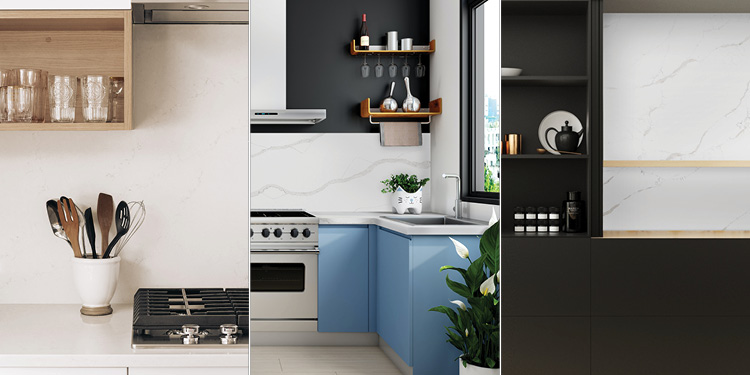 A beautifully tiled backsplash will always have a place in kitchen designs. However, there are more options that can be explored. It's time to move up the quartz countertop. Using the countertop material as the backsplash creates a beautiful, seamless transition from counter to backsplash, and allows you to have all the benefits of quartz, on your wall. Another advantage to a quartz backsplash – no more cleaning grout!
THE CURATED SHELF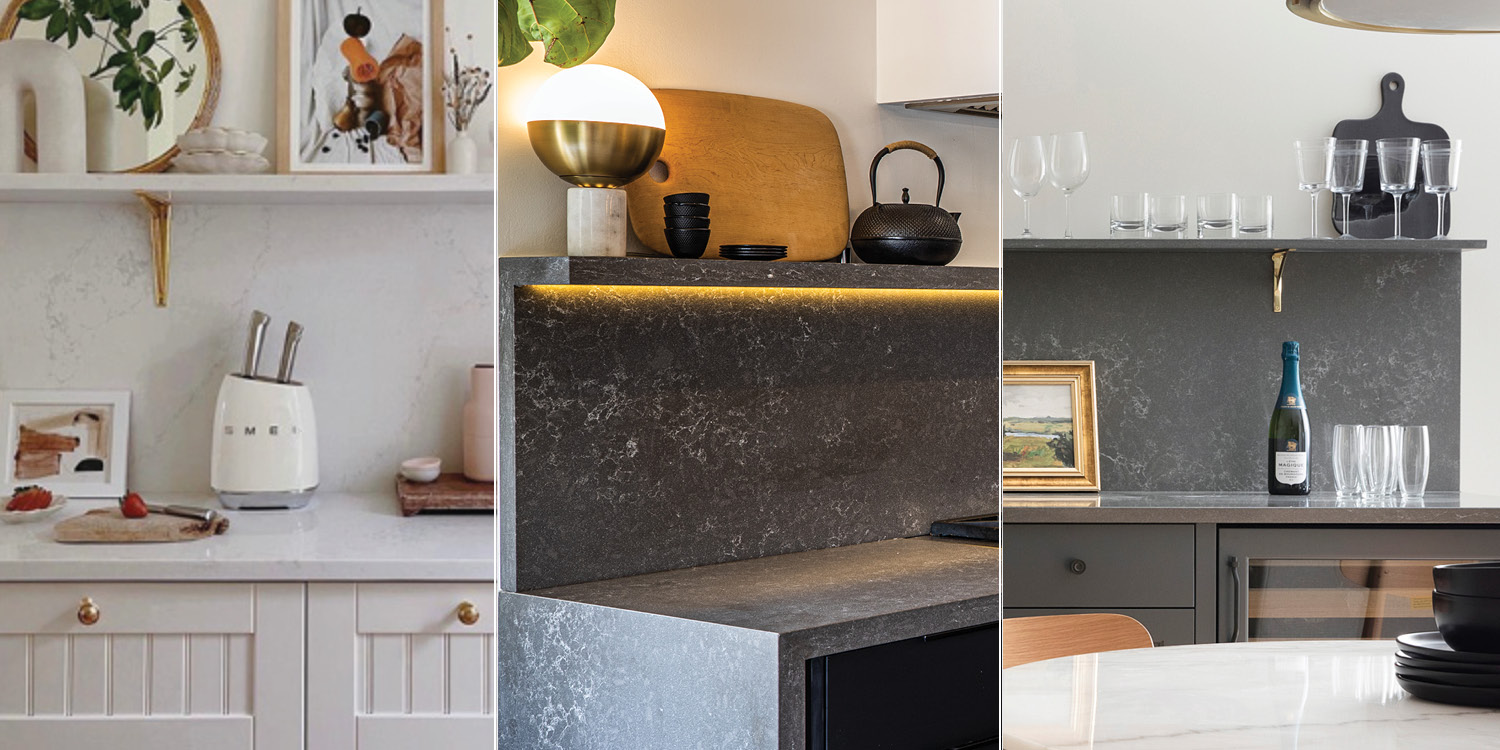 Kitchens were designed to hide everything! Today's kitchens have ample storage, allowing for small appliances to be tucked away, off of countertops and out of sight, while larger appliances are designed to blend seamlessly with their surroundings. But for those special items, we welcome the curated shelf. This shelf or shelves is a way to decorate the kitchen and make the space feel like you. Finally, that handcrafted wooden cheese board, family photos, succulents, and glass jars have a home that's visible yet fully in line with the design of the kitchen. Often times, the remnants of the quartz slabs used for your countertops are perfect for the curated shelf. Making this feature not only useful, but often time it can be achieved with little to no additional material cost!
See how HanStone Quartz can help you update your kitchen. Order a sample or find a dealer near you today!
Hyundai L&C Colors
Colors to complement Every Lifestyle
Life is too short to be boxed in. Whatever your personality, there's a perfect color for you. Endless options to complement any space, and to let you be you. Explore our HanStone Quartz and Hanex Solid Surface colors today.