The Hyundai Seoul opens in Yeouido
"As the era of coronavirus pandemic stretches on further, shopping at a touch of the fingertips from home has certainly become the new norm. Yet in a bid to compete in a retail industry that is losing all boundaries, Hyundai Department Store is offering a whole new look of what the mega sized retail outlet of the future should be, opening a new department store in the office district of Yeouido in Seoul," says Jo He-rim of the Korea Herald.
The new department store, featuring Hanex Solid Surfaces, is the biggest department store in Seoul. The Hyundai Seoul, as it's called, covers over 89,000 square meters – roughly the size of 13 football fields.
Hanex Solid Surface was used in multiple places around the department store, including some places where it's thermoforming quality is on full display! Because of the bright white color of Neo White, it helps to bring a clean, fresh look to the department store and helps compliment the striking and modern design. Hanex Solid Surface combines both design and convenience to create the ideal surfacing material. It's benefits of durability, anti-bacterial quality, scratch resistance, and ease-of-maintenance make this the perfect material for a project of this caliber. With thousands of people visiting The Hyundai Seoul each month, Neo White from Hanex Solid Surfaces will continue to shine bright and allow people to experience the grandeur of the department store for many years to come.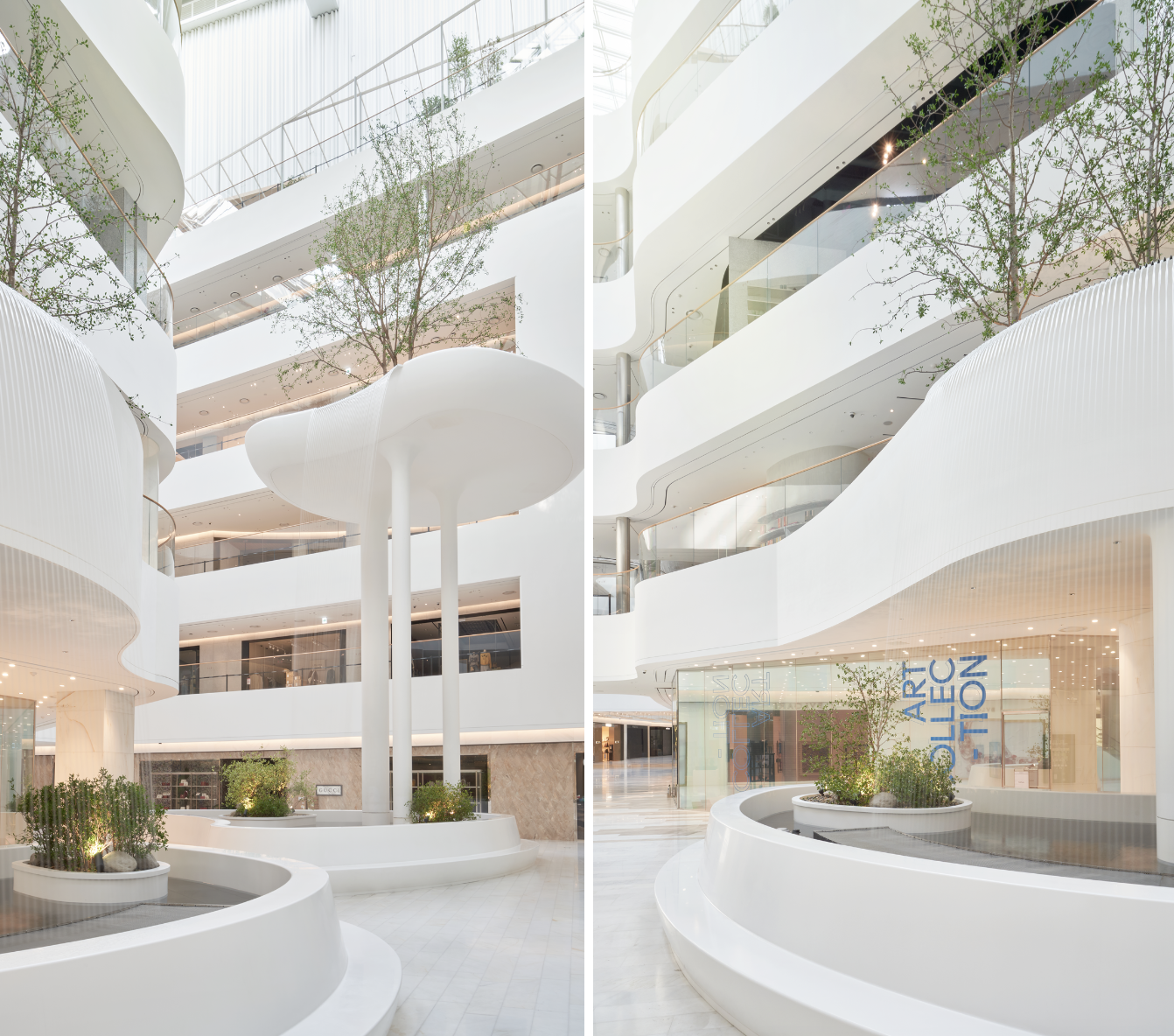 When you enter the first floor you're greeted to a wide and open space. Natural light plays a big role in the overall experience allowing shoppers to feel comfortable in the bright, naturally lit atrium. "On one side on the first floor is its Waterfall Garden, with a huge indoor waterfall in the center that falls from 12 meters up. Promoting the value of nature and the idea of "retail therapy," The Hyundai Seoul said it has allotted much of the area for resting and as recreational spaces for customers. In the big department store, Hyundai said it used about 49 percent of the space to create rest areas, instead of allocating it to stores for sales," says He-rim.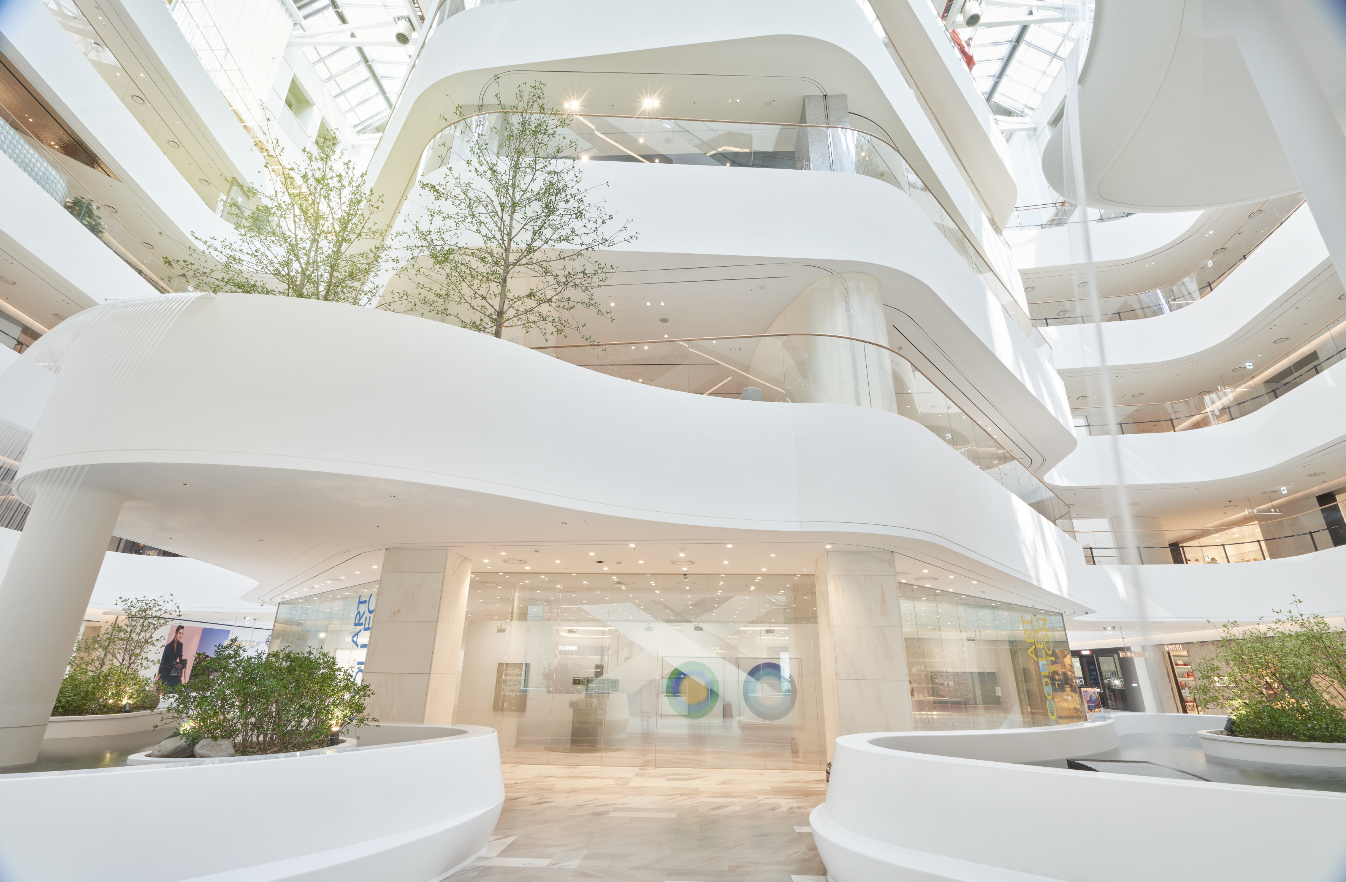 Another highlight in the space is the floating garden on the fifth floor. Dubbed the Sounds Forest, this 3,300 square-meter park has real grass and flowers with some 30 real trees alongside sitting areas inside the park. There's just over 11,00 square-meters of space that has been allotted for garden space. This large amount of green-space brings nature in to the design and creates a clean, calming experience. "I like how they used a lot of trees and plants around the store for decorations," says Cho Young-sil, a mother who visited with her young son.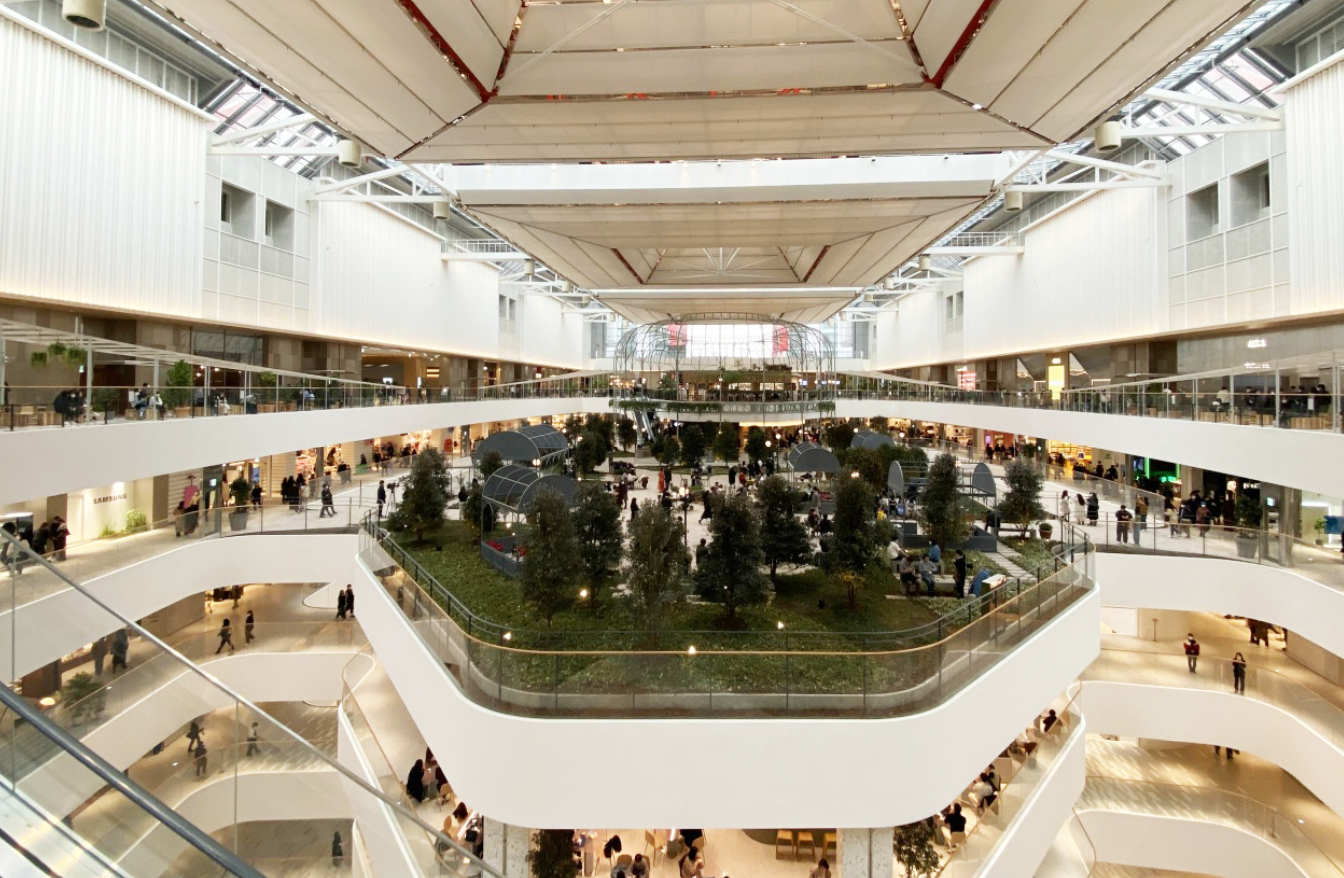 Outside of your typical shopping mall experience, The Hyundai Seoul offers more than just shopping. At the department store, there are upwards of 90 restaurants, dozens of luxury retailers, and even an exhibition space which boasts more than 200 works of art.
This new department store in Seoul is sure to be the talk of the town. If you're interested in seeing more of The Hyundai Seoul, check out this video below.
Hyundai L&C Colors
Colors to complement Every Lifestyle
Life is too short to be boxed in. Whatever your personality, there's a perfect color for you. Endless options to complement any space, and to let you be you. Explore our HanStone Quartz and Hanex Solid Surface colors today.