History Preserved on Princeton Ave. with HanStone Quartz and Jkath Design Build
Located just blocks off the Mississippi River in St. Paul, Minnesota, this historic home built in 1922 is situated on a street straight from a movie set. Nestled on a tree-lined avenue filled with historic colonial homes, this Princeton Ave home has character abound. With the help of Jkath Design Build + Reinvent, they've taken this home and refreshed it to show off all its incredible beauty and charm.
Founded in 2010, Jkath Design Build + Reinvent has been preserving the charm of historic homes with artistic vision and unique craftmanship. These historic details make a house a home and bring back the original character found in older homes.
The palette for this renovation balances metal, wood, color, and quartz to create a historically correct kitchen, all while utilizing modern materials. The quartz countertops, stained wood, and chrome finishes work cohesively to bring new life into this older home.

The homeowners were all for retaining the history of their home – starting with the dining booth found in the kitchen. Keeping with the colonial style of the home, Jkath replicated the cabinetry style that was found in other parts of the home and built around the existing booth and added a charming keyhole feature to the cabinets, finishing them with a stunning light blue paint. The detail alone in the cabinetry is astounding, and that's just the beginning!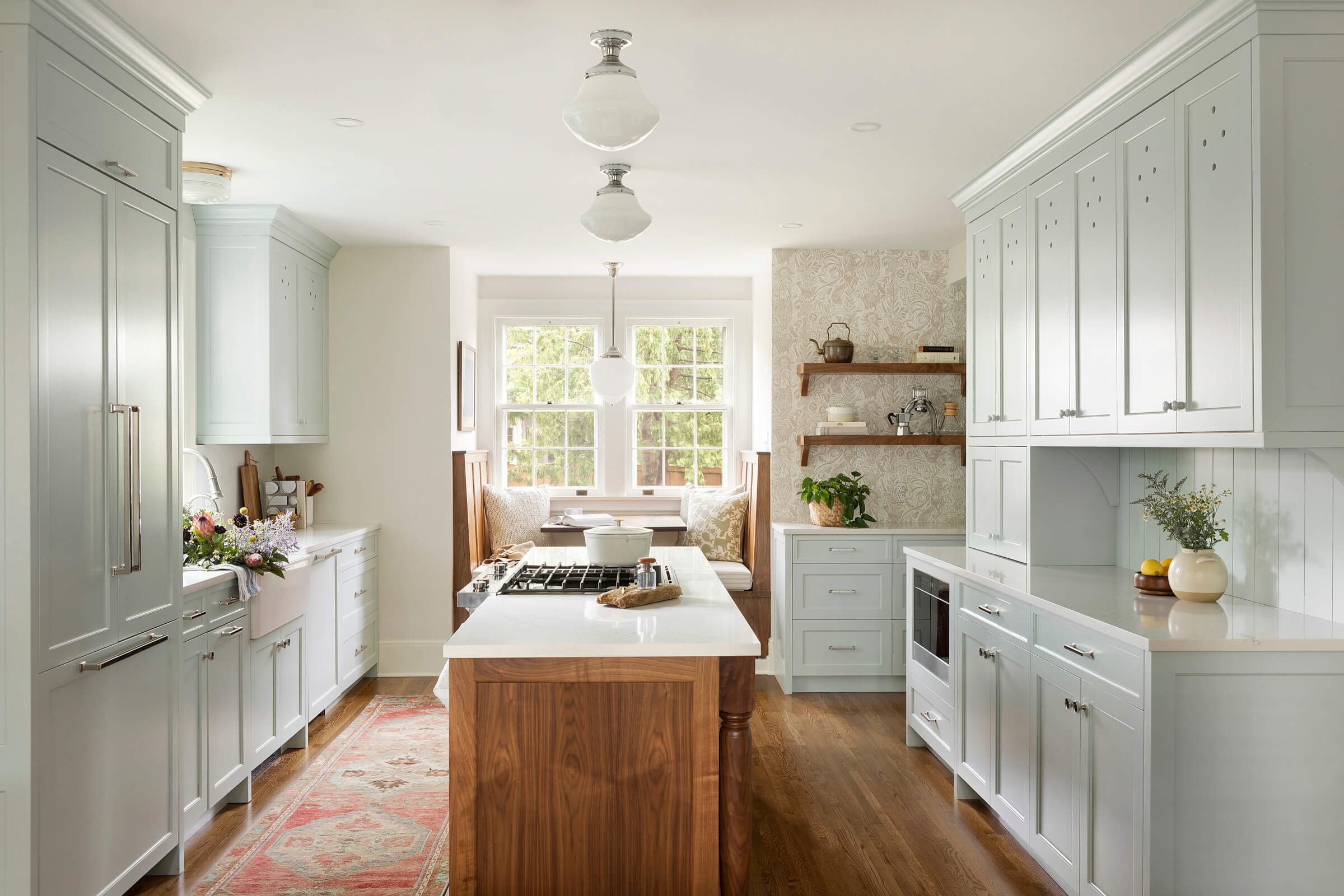 When it comes to the countertops, Jkath opted for Montauk by HanStone Quartz. These quartz countertops are the perfect complement to this historic kitchen. Montauk is subtle and luxurious. The soft pearl undertone of Montauk is elevated with warm sandy dappling and an ivory marble pattern for a vintage yet modern feel.
This kitchen doesn't use a typical tile backsplash behinf the sink. Instead, the HanStone Quartz countertop runs up the wall and sits underneath the upper cabinets. Using quartz as a backsplash alternative is one of the newest trends in kitchen design. This process gives an incredible seamless look from counter to wall and since it's quartz, all the advantages and benefits of quartz countertops are now extended to the wall. Interested in learning more about the benefits and advantages of quartz? Check out this blog, here.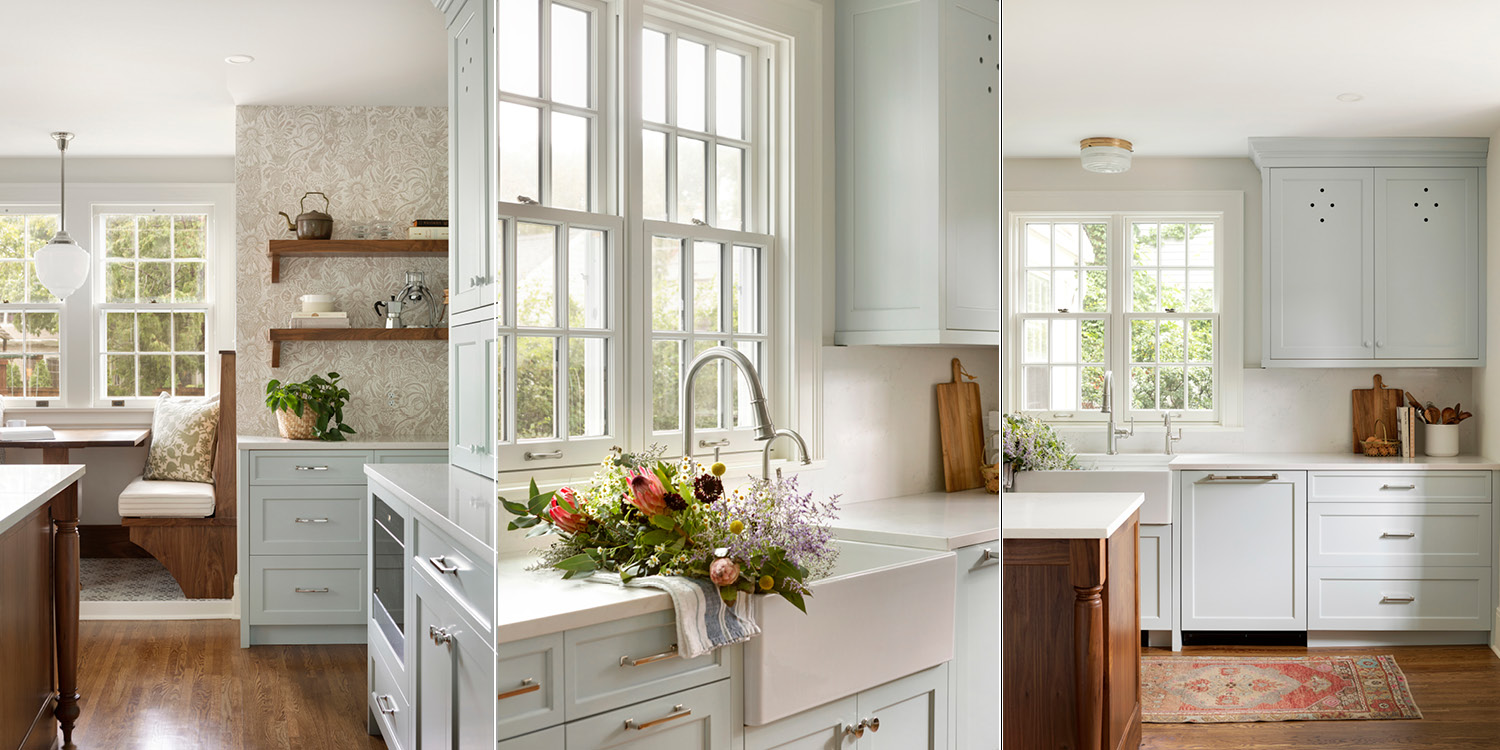 Pulling all the bigger design elements together, the homeowners wanted to select finishes and fixtures that were period correct. All these incredible touches add to the history of this home and help bring it back to its original glory.
This home now has the design it was always intended for. Keeping original details that were in the home, Jkath added new charm and character without altering the original roots of the home. This kitchen is sure to be home to many incredible memories, and we're happy to play a small role in the history of this home.
Interested in more? Click here to see more from this project.
Hyundai L&C Colors
Colors to complement Every Lifestyle
Life is too short to be boxed in. Whatever your personality, there's a perfect color for you. Endless options to complement any space, and to let you be you. Explore our HanStone Quartz and Hanex Solid Surface colors today.