Bathroom Renovation with Jkath Design Build and HanStone Quartz
Nestled in the Hale neighborhood of Minneapolis, this charming historic home has been brought into the 21st century with another stunning renovation by Jkath Design Build + Reinvent. "The homeowners, a young family of three, wanted to transform the attic into a grand bedroom and bath suite. They had a very clear vision for their bathroom: black and white with warm wood elements," said Katie Kath, Partner and Designer at Jkath Design Build + Reinvent.
In keeping with the black and white theme, Jkath selected three different types of tiles to use in the bathroom. Each unique, when combined in this bathroom renovation they blend seamlessly and create a cohesive look that plays directly into the black and white design direction.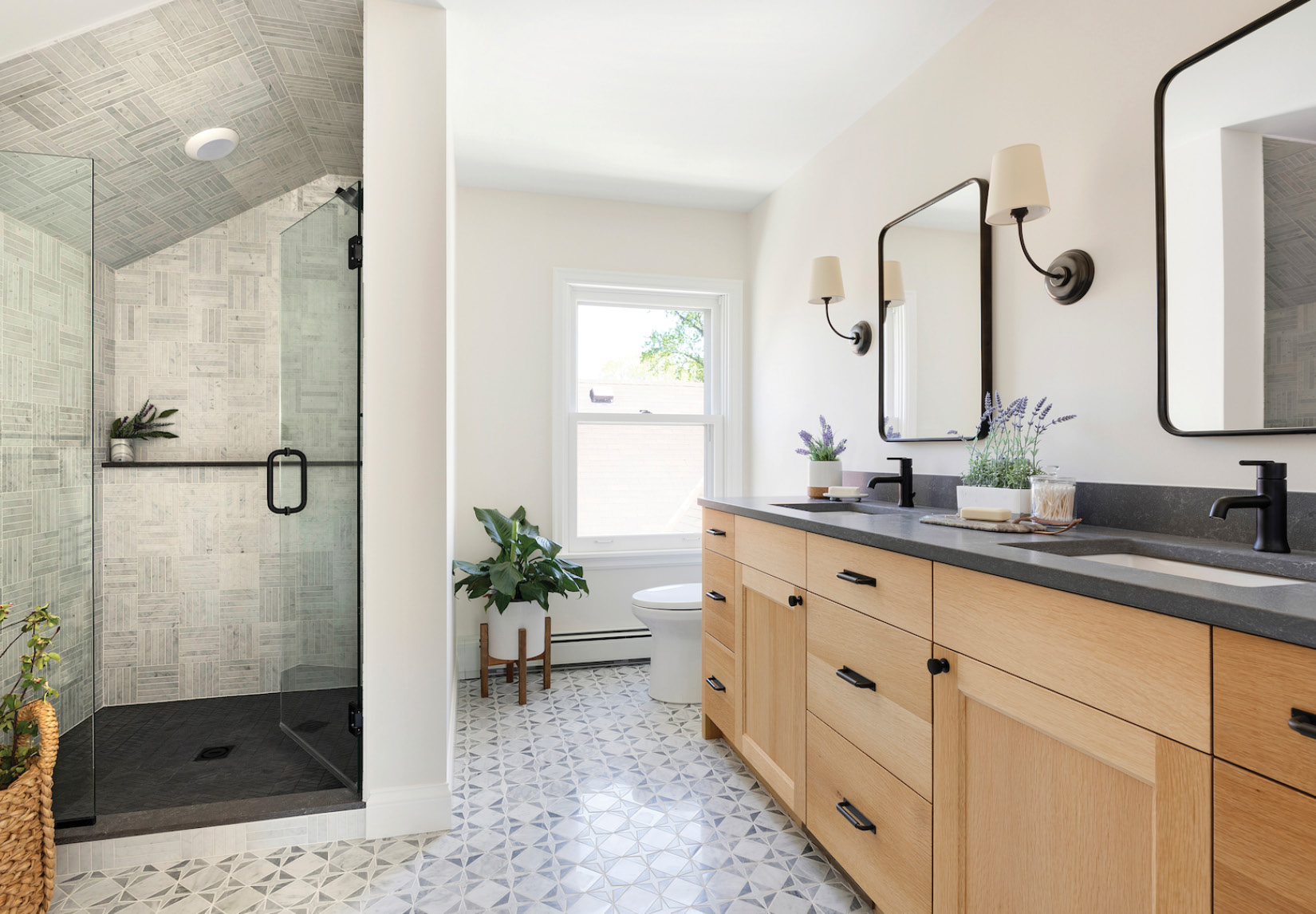 The warm wood accents were brought in through the custom cabinetry made by Jkath Design Build + Reinvent in their cabinet shop. Two pieces were made – first being the double vanity in a natural stained white oak. Paired with the cabinetry is the HanStone quartz countertop. "The Storm design from HanStone Quartz is a showstopper. The textural River Washed finish is perfect for a bathroom application. It adds a depth to the bright space and ties in the black finishes," says Katie.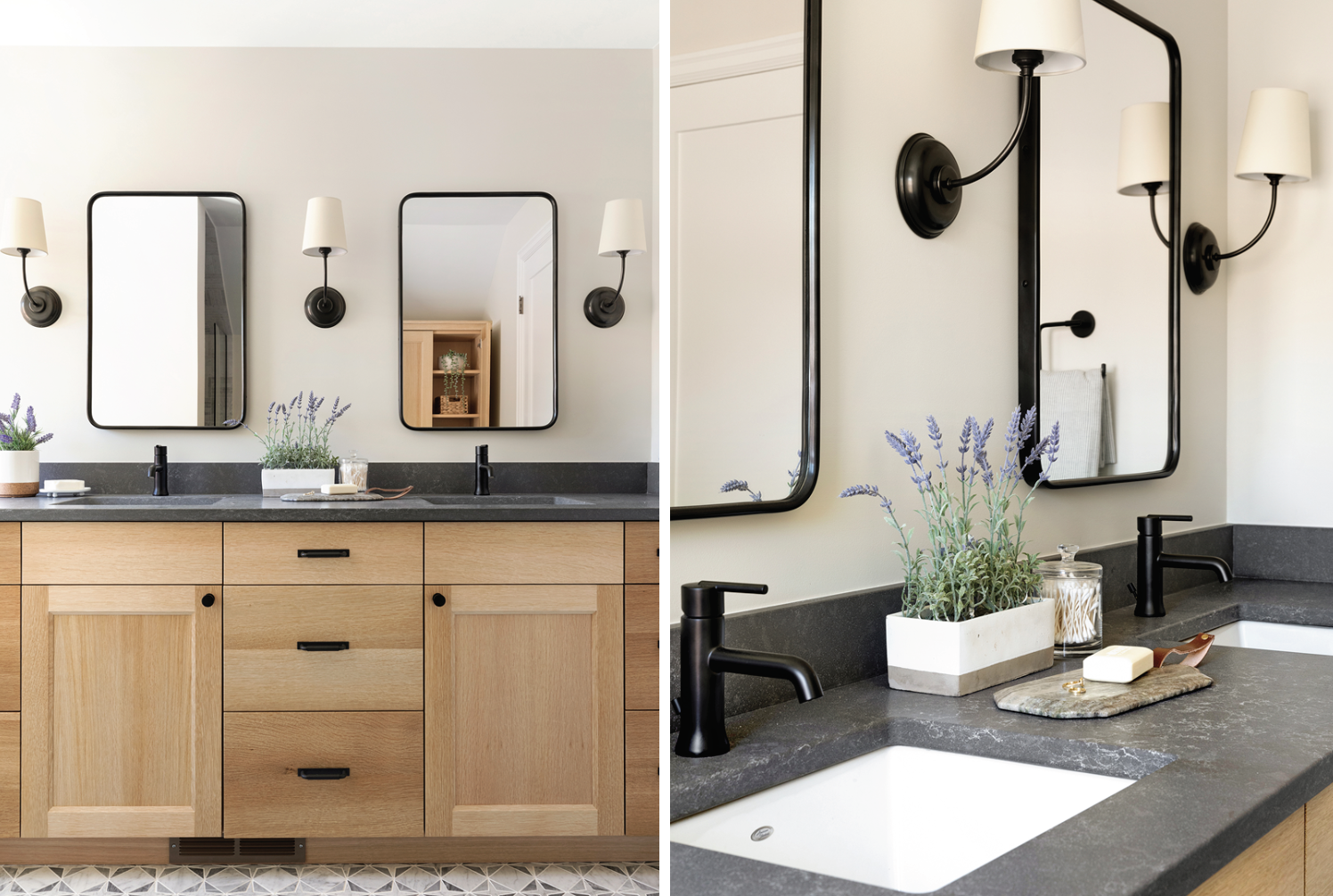 The second cabinetry piece that was made is a large linen cabinet which visually helps to fill the space with more warmth, but also add functionality with its large amount of storage.
Tying the entire design together are the black details found all throughout the bathroom. These touches of black found in the cabinet hardware, light fixtures, mirrors, towel bars, faucets, and hinges make this design the stunning space it is. This bathroom renovation is a great example of how the small details help to bring a project together and turn a room from good to great.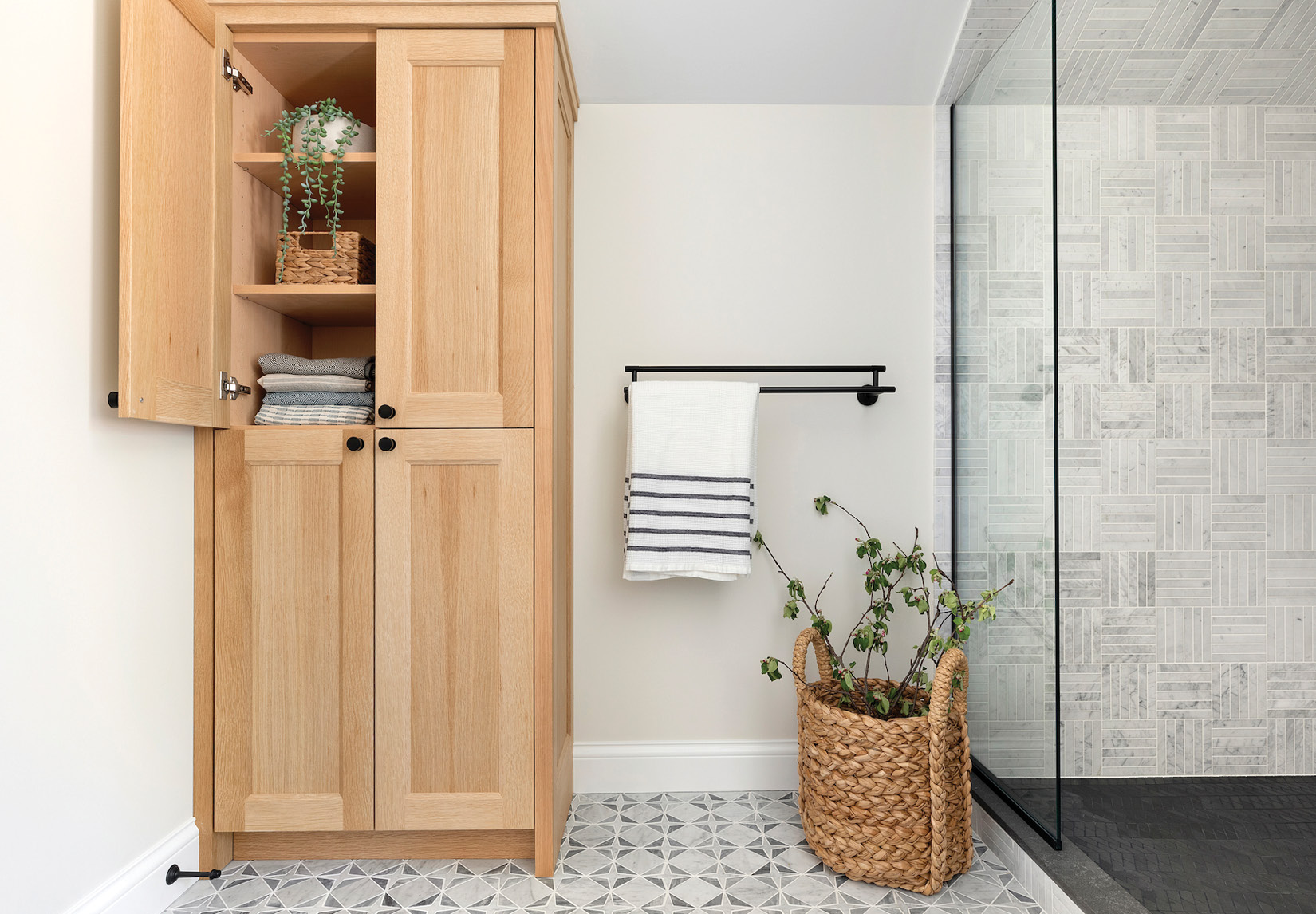 This is such a gorgeous bathroom, and we're happy to have been a part of this project! If you're interested in bringing some darker tones to your space, check out Storm and Embrace. These two grey quartz designs from HanStone Quartz will help elevate your space and add a layer of depth that only a darker color can.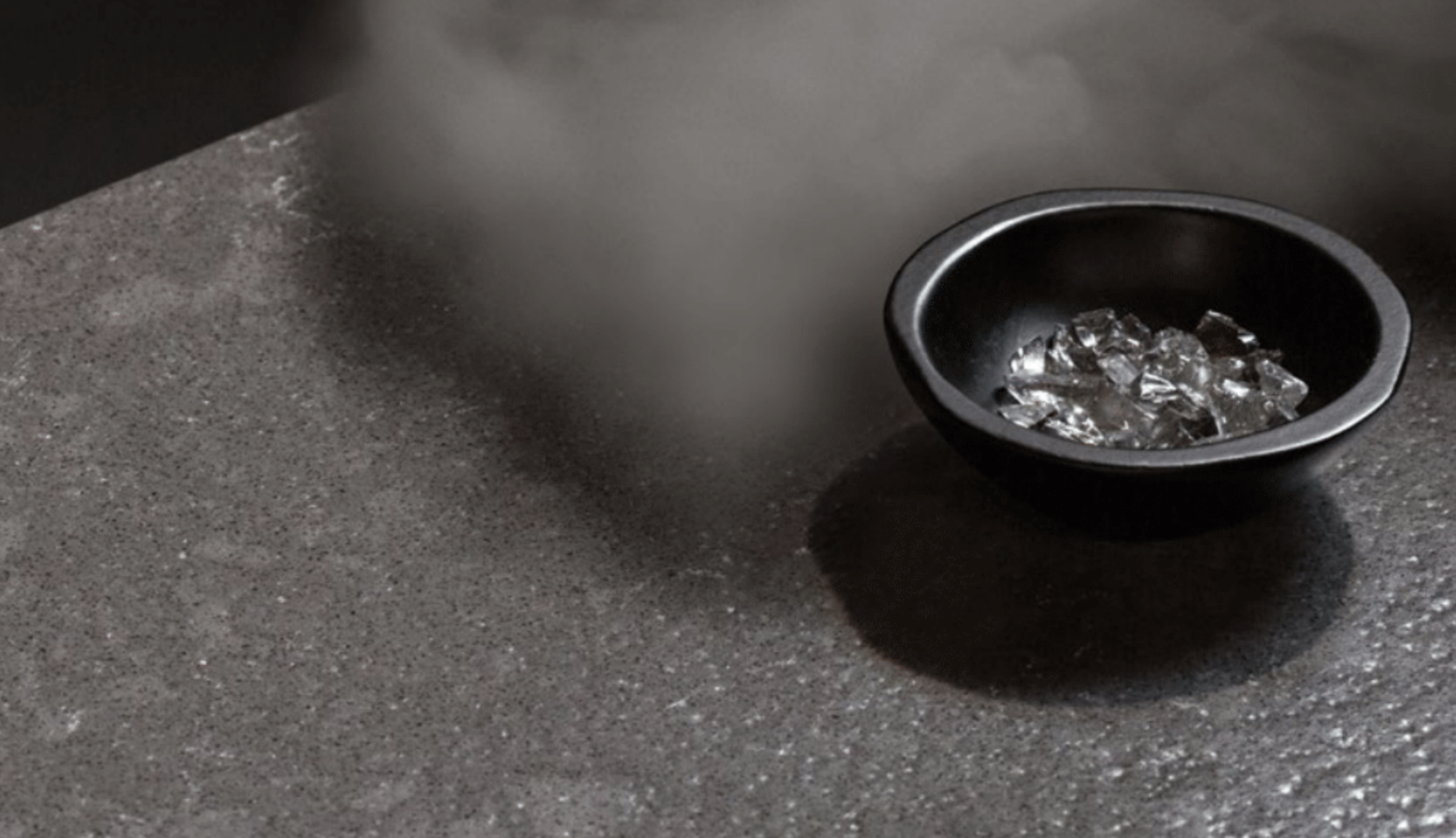 Be sure to check out Jkath Design Build + Reinvent for more project details and inspiration.
Hyundai L&C Colors
Colors to complement Every Lifestyle
Life is too short to be boxed in. Whatever your personality, there's a perfect color for you. Endless options to complement any space, and to let you be you. Explore our HanStone Quartz and Hanex Solid Surface colors today.