2021 Cleveland St. Jude Dream Home Giveaway
For the second year in a row, HanStone Quartz was privledged to partner with Cleveland Custom Homes to support the 2021 Cleveland St. Jude Children's Hospital Dream Home Giveaway. Featuring HanStone Quartz Calacatta Extra in the kitchen. This bold statement making design features dark, bold veining on a white base.
This home, designed by Rose Chandler and Jeff Crawford of Cleveland Custom Homes, is a modern rustic farmhouse in the Falls Glen development in Olmsted Falls, Ohio. Featuring beautiful wood detailing, metal work, and clean lines, this home is stunning from inside and out. With custom features like a wine cellar and a doggy spa that features Hanex Solid Surfaces, this home is sure to be the talk of the town.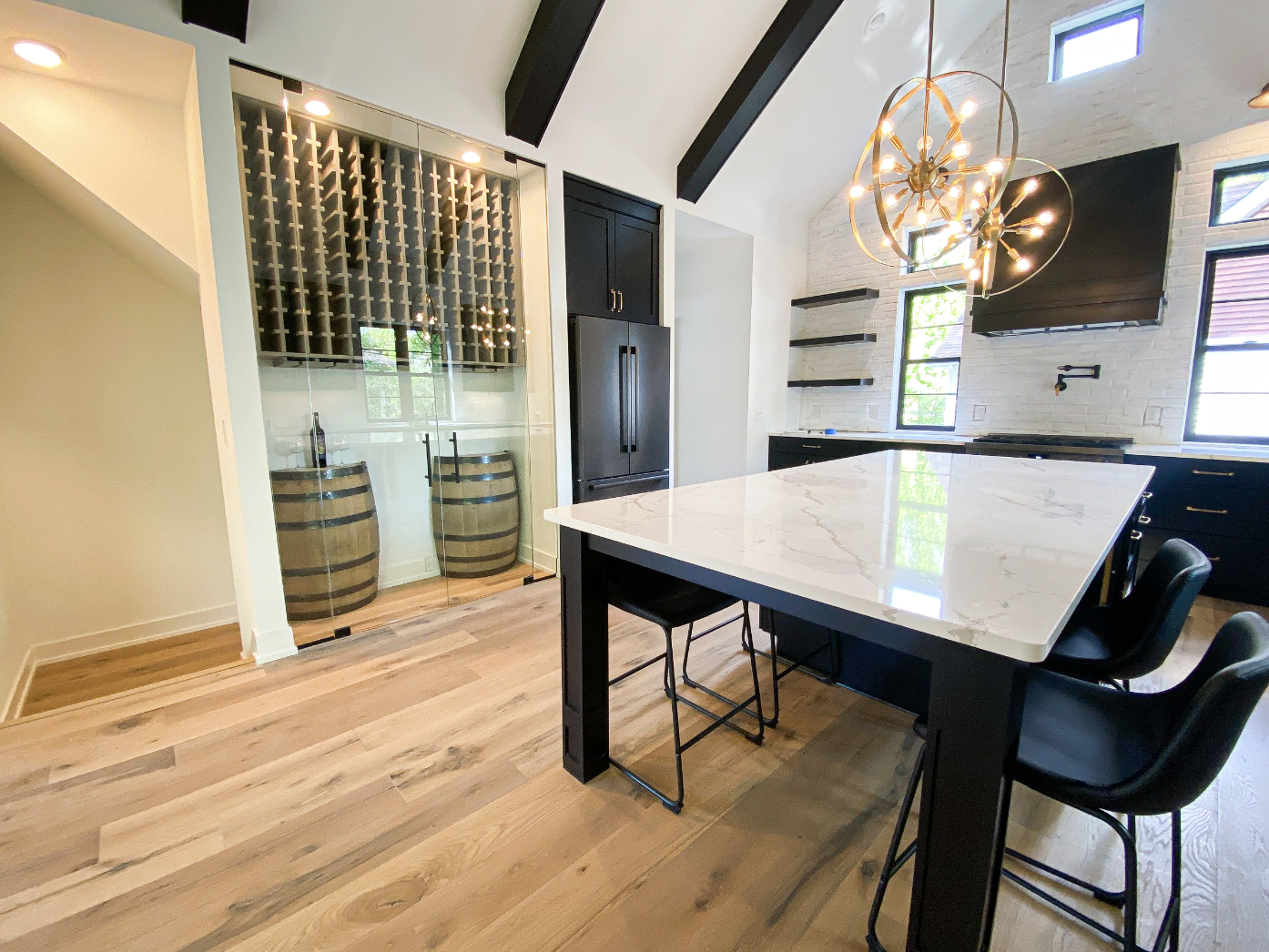 "This was a fantastic experience, a labor of love. It's not easy to build a home during a pandemic, but we had the support of all of our trade partners, and look what we pulled off," said Rose Chandler.
The kitchen is the heart of the home, featuring a massive functional island, wine storage, vaulted ceilings, and open shelving. This kitchen is full of small, functional details that make it the perfect place to hang out and entertain. Watch a tour of the home here!
HanStone Quartz is so excited to play a small part in this special project. Congratulations to the winner and all who helped make this home a possibility."It's exceptionally rewarding for our products to be included in this home which raises money for such a worthy charity as St. Jude Children's Research Hospital. We really appreciate Cleveland Custom Homes allowing us to be a part of it," said Mark Abbas, HanStone Quartz by Hyundai L&C Marketing Director. To learn more about past years' Cleveland St. Jude Dream Home Giveaway, click here.
Builder: Cleveland Custom Homes
Fabrication: American Countertops
Hyundai L&C Colors
Colors to complement Every Lifestyle
Life is too short to be boxed in. Whatever your personality, there's a perfect color for you. Endless options to complement any space, and to let you be you. Explore our HanStone Quartz and Hanex Solid Surface colors today.